Tannic Acid, powder pure Ph EUR, USP
a pure natural plant product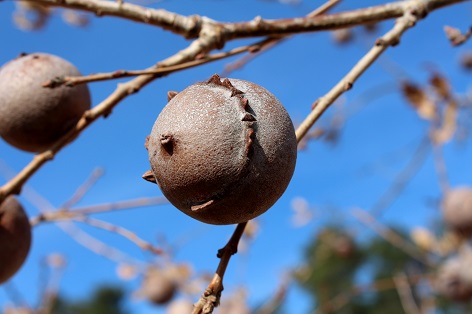 © Hecos/Shutterstock
Tannic Acid, powder pure Ph Eur, USP is a pure natural plant product. Tannins can be produced from gallnuts. Our Tannic Acid is made from Aleppo nuts.
Efficacy: natural tanning agents form a film through coagulation on the outer layer of the skin, skin barrier protectant, astringent, hemostatic, antiseptic efficacy used to treat burns, anti-microbial, anti-viral, anti-bacterial, antioxidant protecting enzymes, DNA/RNA, collagen and hyaluronic acid from degradation by radicals.
Recommended for deodorants, anti-ageing cosmetics, anti-acne, protection cosmetics.
Tannic Acid, powder pure Ph EUR, USP
Cosmetic benefits
active ingredients out of oak gall nuts
very high antioxidative power (AP) of 681.719 AU antioxidative units, in comparison to vitamin C of 1.000.000 AU
as higher the AP as higher is the capacity to neutralize free radicals
astringent
anti-inflammatory
effective against bacterias
NATRUE certified
Product characteristics
| | |
| --- | --- |
| Article-Nr. | 7053 |
| INCI | Tannic Acid |
| Compliance | NATRUE |
| Appearance, odour | brownish to yellow fine powder with no odour |
| Solubility | soluble in water (up to 25%) and in alcohol |
| Use concentration | 0.05 - 0.3 % |