Linseed extract – the superfood as a natural moisturiser
Intense rehydration of your skin while you have a shower
Skin care in winter mainly means deep-acting moisture, protective fats and sufficient nutrients to support the skin in icy temperatures, dry indoor air and because of its increased sensitivity. No matter whether it's about cleansing or nourishing the skin – the immediate boost of moisture must be directly noticeable and best be kept up all day. The linseed extract we produce ourselves is perfectly suitable for this purpose. You can feel its nourishing and long-lasting rehydration effect that works magic and makes your skin soft and silky. Magic moments in a leisurely time.
Linseed extract demonstrably rehydrates the skin by more than 20%
Superfoods do not necessarily have to be exotic – they can also be native to our latitudes, such as linseed. Used in moisturising cosmetics, linseed extract has proved to be a recipe with a satisfying effect. At a use concentration of just 5%, the natural active agent demonstrably increases the moisture of the skin by up to 23.6%. In addition to this, linseed extract has an anti-inflammatory effect, stimulates wound healing and makes the skin noticeably soft and smooth – the perfect ingredient for skin and care products. Our natural shower soap bar is one of the most recent examples.
Having a shower without plastic waste: Pure Natural Beauty shower bar
With the »Pure Natural Beauty shower bar« formulation, users will have a unique shower experience – completely without plastic. Because we have created a shower bar with konjac mannan gel powder which thanks to cupuaçu butter and murumuru butter has a deep-pore cleaning effect, provides long-lasting moisture and gently balances the skin's lipid content. And it does so with a breath-taking, softly melting feeling on the skin! The Pure Natural Beauty shower bar offers all the benefits of a gel without using any critical ingredients. That does not leave anything to be desired at Christmas time.
Come and have a look at the formulation yourself right now. It's available here as a PDF file for download:
Pure Natural Beauty shower bar
You can find more detailed information about our linseed extract NP (INCI Linum Usitatissimum Seed Extract) here.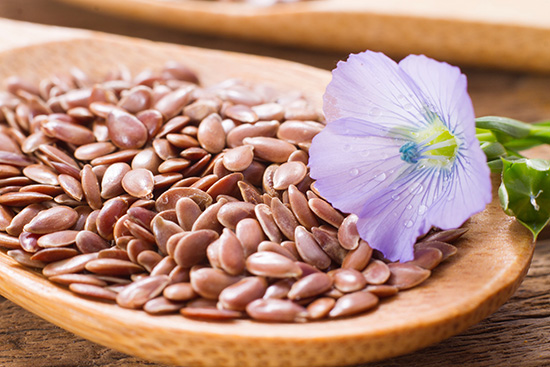 © Alexander Ruiz - Adobe Stock
back