Naturally beautiful with clean products
Clean beauty from the power of nature
Nowadays, consumers not only expect their cosmetic products to be effective but are attaching increasing importance to sustainability, transparency and natural ingredients – just like we at GfN Selco do. This is why we focus on the essential when we develop new formulas and make full use of the power of nature for clean products with a perfect balance of effectiveness, kindness to the skin and environmental consciousness.
Clean beauty – more than just a catchword
Natural cosmetics have long since developed from an inside tip to a lasting trend and are gaining more market share in Germany year after year. This attractive growth is mainly owed to the fact that "clean beauty" is not just an empty shell of a marketing strategy, but means products not tested on animals, which do not contain any synthetic or potentially harmful and controversial ingredients. For quite a while now, the customer has not been obliged to make any compromise as regards premium-quality natural cosmetics. In fact, amazing effects can be achieved with just a few carefully selected natural ingredients – at maximum kindness to the skin and in accord with nature.
GfN's clean products tip: Our hand gel for well-groomed hands
As if the daily stress our skin is exposed to weren't enough, the Corona pandemic adds even more stress, for example, by the recommendation to frequently and thoroughly wash your hands or disinfect them. The problem: The protective barrier of our skin suffers, hands become dry and chapped. The solution for stressed hands: our new hand gel with its optimised formula containing natural konjac mannan, quince extract and sabal serrulata and which is also suitable for sensitive skin. You can find further information in our free presentation which is available as a PDF document.
Don't hesitate to get in touch with us – we'll be very pleased to provide advice.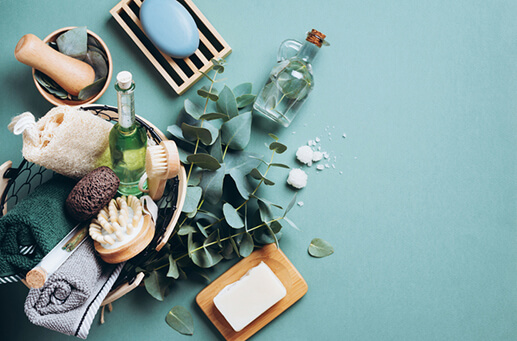 © jchizhe - iStock
back