Kupanda oils for cosmetics with a vision
Sustainable and socially compatible – because ingredients simply have to perform better
Within a very short time, the oils made by our African partner Kupanda have become part and parcel of the GfN-Selco product family for several reasons: While the premium quality of the raw materials they deliver is beyond any doubt, this quality criterion alone is naturally not enough to ensure a sustainable and fair chain of production for a society that is fit for the future. Meanwhile ingredients simply have to perform better, and this is exactly where Kupanda convinces across the board.
A focus on sustainability and social compatibility – regional development instead of global overexploitation
Being the interface between African suppliers and European customers, Kupanda attaches great importance to sustainable process conditions ranging from the plant up to the customers. This begins with respect for the plant in its natural habitat and ranges from the creation of jobs in order to strengthen the regional economy up to securing humane working conditions with the best possible social support. It is this demonstrated holistic sustainability implemented in detail and combined with the quality of the raw materials that completely convinced us.
Cold-pressed and culturally significant – premium-quality oils in every respect
Whether it is baobab, marula, moringa, manketti or melon – African plants have preserved their mystical nature up to the present day with a historical and cultural significance. The bark, roots and leaves of the marula tree, for example, have been used in African popular medicine for centuries. Scientific proof of the positive properties of the oils has been furnished, such as the anti-aging effect of the marula oil. Ultimately, each of these oils features unique properties that enrich natural cosmetic products. The cold-pressed oils are produced in Germany, Austria and the United Kingdom, and refined – as needed – in Germany, France, the Netherlands and Switzerland where they are subject to quality criteria as stringent as those applicable to food – halal, kosher and certified according to various quality labels such as COSMOS. You can find more detailed information about the individual oils on our website:
You can find the website of our partner Kupanda at https://www.kupanda.co.
The sustainable Kupanda oils are precisely the ingredients you wish to have for your cosmetic products? If so, contact us right now now – we'll be pleased to provide personal advice.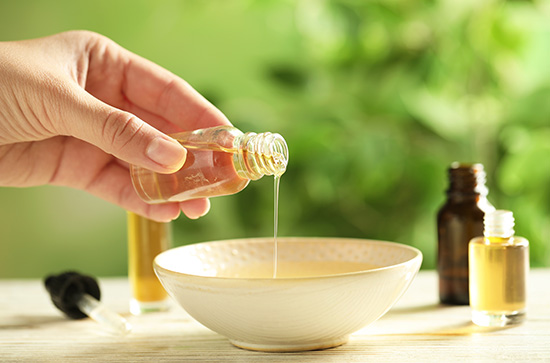 © New Africa - Adobe Stock
back