Minerals for premium-quality cosmetics
Red tourmaline as an ingredient controlling viscosity
Whether it is a mud pack made of a special earth or crushed iron ore that people in ancient Rome applied to give the skin a healthy glow: Ever since cosmetics are in use, manufacturers have known about the importance of minerals for a beautiful skin and a healthy body. While cosmetics used to contain all sorts of harmful compounds, we can benefit today from specifically extracted, pure ingredients which make premium-quality cosmetics possible. Minerals are especially popular, mainly as complexes like those that are found in precious stones, for example.
Precious stones in cosmetics – from foundation to hand cream
Minerals are an integral part of cosmetic products – just think of titan dioxide which as a finely ground micropigment added to foundations gives the skin a delicate glow that conceals fine wrinkles. Or of magnesium and zinc oxide which are perfectly suitable to fight blemished skin thanks to their anti-inflammatory effects. The cosmetics industry is also increasingly interested in red tourmaline (rubellite), a semi-precious stone.
Red tourmaline: a popular ingredient for wellness products
Besides its use as gem that resembles the ruby, the rubellite, also referred to as red tourmaline, is increasingly used in cosmetics and is a popular ingredient of premium-quality wellness products.
Red tourmaline is a powder made of micronized tourmaline, a semi-precious stone which promotes the micro-circulation of the skin due to metaphysical phenomena. The increased micro-circulation and the high energy of the semi-precious stone improve the complexion, which in turn leads to a better and healthier appearance.
Our tip: You can find red tourmaline (INCI: Tourmaline) as an odourless, fine powder of tourmaline (semi-precious stone) in our product range.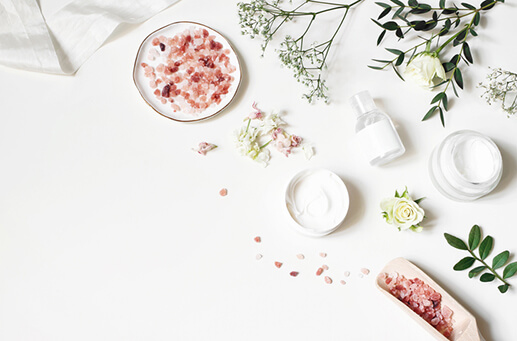 © Tabitazn - istockphoto.com
back