Natural salicylic acid – the classic acne fighter
Ideal for face creams or peelings
Keeping acne under control for a long time is one of the most difficult tasks in skin care. To be successful, it is essential to support the stressed skin with adequate care while medication is applied and especially after medical treatment.
Salicylic acid as a popular agent in cosmetics used to fight acne
Salicylic acid has become part and parcel of medicine for its pain-relieving and blood-thinning effect alone. But this basic substance is enjoying increasing popularity in cosmetics as well. Small wonder, because salicylic acid has an anti-inflammatory and anti-microbial effect, removes dead skin cells, is a keratolytic, lightens dark spots such as freckles and is effective against melasma (hyperpigmentation) and against post-inflammatory hyperpigmentation. In addition to this, natural salicylic acid inhibits sebum production with an anti-acne effect, and thanks to its strong exfoliating action it is the perfect ingredient in premium-quality peelings.
Natural salicylic acid derived from wintergreen oil
We derive our natural salicylic acid (INCI Salicylic Acid) from the oil of wintergreen, an evergreen ground-cover plant. The white to creamy white powder dissolves perfectly in ethanol and amylene glycol but is not water-soluble. When used in cosmetics, the maximum content of salicylic acid is 2%. All other products with a higher content are only available in pharmacies.
You can buy our premium-quality »Natural Salicylic Acid« (INCI Salicylic Acid) here.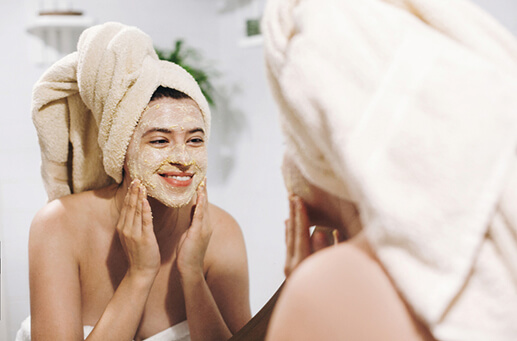 © Bogdan Kurylo - iStock
back