Natural sun protection, naturally red
Astaxanthin 5% L – extracted from algae
Astaxanthin is an agent that definitely must not be missing in our range of colorific active agents. The classical deep red substance made from algae not only lends the salmon and lobster their characteristic color but can also highlight your next cosmetic concept with an attractive coloration.
Natural colorant for cosmetics with an antioxidative effect
Astaxanthin is known as a substance with a powerful anti-aging effect. Its antioxidative properties help fight free radicals and protect the skin from harmful UV rays. Our astaxanthin 5% L is gained from algae (haematococcus pluvialis) and has been successfully used in skin-care products for more than thirty years. Due to its intensive red coloring properties, astaxanthin is frequently used as a natural colorant and thanks to its antioxidant effects, it provides extra value to many cosmetic and care products. With the following formulation, we have brought an example for convincing skin care with us.
I love detox – natural pollution shield skin oil
As much as necessary and as little as possible: This forms the background of our formulations in order to ensure maximum skin and hair care with a minimum number of ingredients. The »I love detox« formulation is no exception and provides a stable, highly efficient basis with its three main components ranging from moisturization of the skin to protection against harmful UV radiation up to an anti-inflammatory effect. The care oil also reduces puffiness and rings around the eyes, improves the barrier and elasticity of the skin and increases the production of energy in the cells. You can get the formulation »I love detox – natural pollution shield skin oil« with all important details here as a PDF file free of charge.
Direct link to the active agent:
Astaxanthin 5% L (7348)
(COSMOS approved)
INCI: Astaxanthin or Haematococcus Pluvialis Extract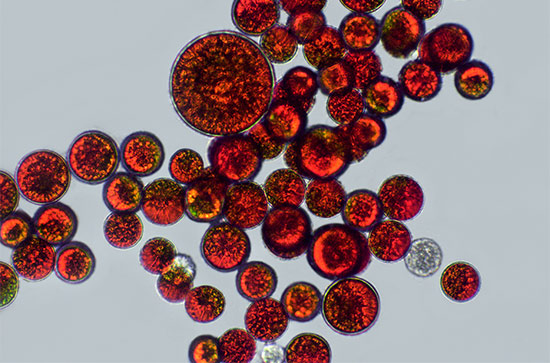 © Elif Bayraktar - Shutterstock
back