Sustainable skin and hair care
Kupanda oils from organic farming in Africa
Respect for nature is currently the absolute centre of attention with sustainability being the top priority in many respects – whether in traffic, in industry or farming and in the use of raw materials. »Kupanda«, the African manufacturer of natural botanical raw materials, follows precisely this sustainable path and offers regional farmers the possibility of producing these autonomously and profitably. The social aspect is given just as high priority as quality, which in the end results in premium-quality, fair raw materials that you can also buy from us. The Kupanda oils are a special treasure of African origin, especially the Kalahari melon seed oil (Elula) and the Manketti seed oil (Buhle).
Kalahari melon seed oil (Elula) – refined in every respect
The »Kalahari Melon Seed Oil (Elula), refined« has a high content of linoleic acid and is rich in γ-tocopherol, a form of vitamin E. Coupled with its oleic, palmitic and stearic acids, this makes a unique combination providing thorough skin care and a demonstrable protection and/or recovery of the skin barrier. The cold-pressed melon seed oil comes directly from the seeds of the Citrullus lanatus fruit, the biological predecessor of the common water melon that originates from the Kalahari Desert. This definitely makes it an insider tip as regards trendy skin care in summer. It goes without saying that we have brought along not only one but three summer-fresh formulations in which the melon seed oil takes its optimum effect:
African Safari Massage Oil, Natural [97 E250_0701]
Natural Sensational Face Cream-Gel with Soft Touch, COSMOS [100 E060_1708]
Simply PURRfect Massage oil, Natural [133 E250_0701]
Manketti seed oil (Buhle) – refined in every respect
Unlike the melon seed oil, the refined Manketti seed oil (Buhle) features only a low content of oleic and linoleic acid, but contains all the more eleostearic fatty acids and an extraordinary proportion of γ-tocopherol. Manketti seed oil also provably protects and/or recovers the skin barrier – even in case of dry skin and serious atopic dermatitis. In terms of hair care, the special oil has turned out to be a genuine secret weapon that reduces frizz, detangles and strengthens the hair, increases the hair volume and makes the hair smoother thanks to its film-forming properties. Hair care products with Manketti seed oil should be part of your basic equipment especially in summer when exposure to UV radiation means a lot of stress for your hair. Here are two exemplary formulations proven in practice:
African Anti-frizz Hair Oil, Natural [96 E340_0301]
African Safari Massage Oil, Natural [97 E250_0707]
Do you, too, believe that premium-quality oils should not only be good to the skin but also to society? If so, please do not hesitate to contact us for personal advice or for further information about our sustainable Kupanda oils.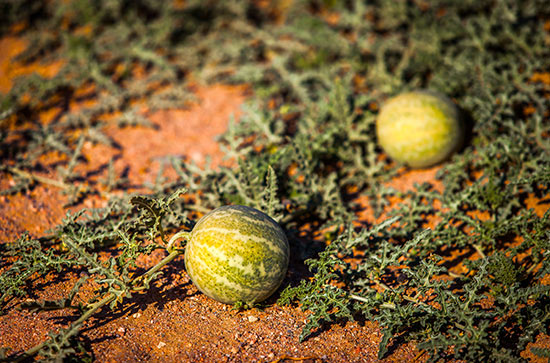 © PhotoSpirit - Adobe Stock
back