Yeast Extract SC-B
Natural active ingredient as a radical scavenger in skin and care products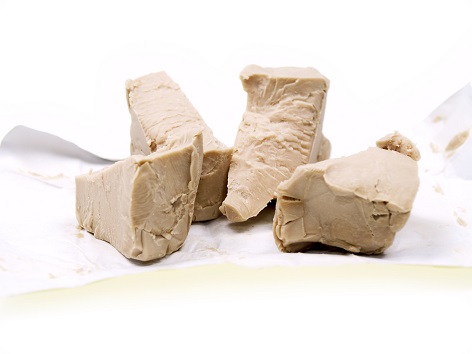 © Lucky Dragon/Fotalia
Yeast extract SC-B, INCI Faex extract - concentrated cell liquid from baker's yeast.
Yeast extract SC-B contains peptides, nucleotides and nucleosides, amino acids, vitamins and saccharides and stimulates the production of proteins and cells. It is a highly effective metabolic activator, among others. for regeneration of the scalp and has pronounced free radical trapping properties.
Yeast Extract SC-B is suitable for use in high quality cosmetic products.
Yeast Extract SC-B
Cosmetic benefits
cell liquid from baker's yeast
activates cell metabolism
stimulates oxygen consumption
stimulates ATP synthesis
acts as a radical scavenger
Product characteristics
| | |
| --- | --- |
| Article-Nr. | 2003 |
| INCI | Faex Extract |
| Compliance | |
| Appearance, odour | nearly clear, brownish solution with a typical smell |
| Solubility | soluble in water |
| Use concentration | 2 - 4 % |