Green Tea Extract (EGCG) 90
Natural active ingredient as a radical scavenger in skin and care products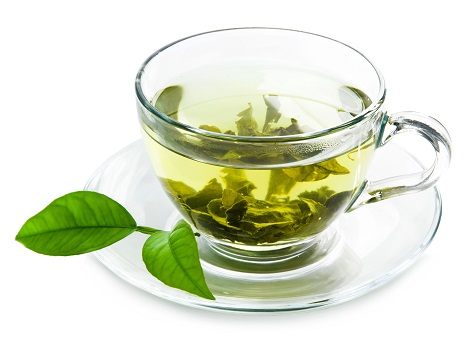 © NatalyaTerr/iStock
Green tea extract (EGCG) 90 is a physically purified, natural green tea leaf extract with an EGCG content of more than 90%. EGCG possesses strong antioxidative activities and has been examined as a potent agent to prevent cancer, make cancer treatments less harmful and inhibit cardiovascular diseases.
Due to its effect as a potent radical scavenger, green tea extract has been shown to be very effective in reducing skin damage such as sunburn in cosmetics. Inflammation is reduced and even positive effects on reduced skin aging have been observed.
Green Tea Extract (EGCG) 90 is also suitable for oral applications and as a food supplement.
Green Tea Extract (EGCG) 90
Cosmetic benefits
Green Tea Extract (EGCG) 90 is a physically purified natural green tea leaf extract
EGCG content higher than 90 %
also suitable for oral applications and as food supplement
acts as an antioxidant
reduces inflammations
soothes sunburns
helps to prevent wrinkles
helps to prevent photo aging
helps to maintain skin elasticity based on the collagen network
stimulates proliferation and cell differentiation
Product characteristics
| | |
| --- | --- |
| Article-Nr. | 7344 |
| INCI | Epigallocatechin Gallate |
| Compliance | |
| Appearance, odour | fine white powder |
| Solubility | soluble in water, glycerin, propylene glycol and ethanol |
| Use concentration | 0.05 - 0.5 % |