Konjac Mannan gel powder
Natural thickener and moisturizer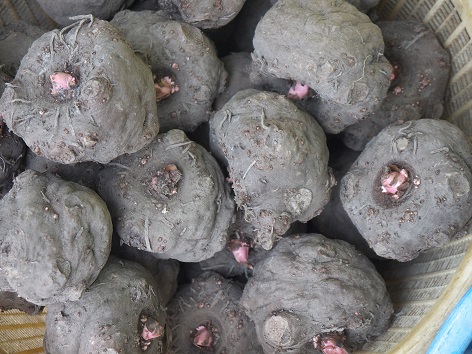 © Eugene/AdobeStock
Konjac Mannan gel powder comes from the konjac root (also devil's tongue, bot. Amorphophallus konjac) - known in China as »Ju Ruo« and in Japan as »Konyaku«. The polysaccharides act primarily as thickeners, but at the same time moisturize the skin.
As a natural, film-forming thickener, Konjac Mannan gel powder can be processed with other natural thickeners to form a non-sticky care gel.
ECOCERT and COSMOS certified.
Konjac Mannan gel powder
Cosmetic benefits
glucomannan obtained from the Asiatic tuber Amorphophallus Konjac
natural thickener, viscosity enhancer
forms gels with other natural thickener Carrageenan (synergistic effect) without sticky effect
improves skin hydration
forms a protective film on the skin
shows high pH-stability (2 - 7)
COSMOS approved
NATRUE certified
Product characteristics
Article-Nr.
2034
INCI
Glucomannan or Amorphophallus Konjac Root Extract
Compliance

COSMOS

NATRUE

Appearance, odour

white to cream white powder with a typical smell

Solubility
water soluble
Use concentration
0,05 - 1.2 %