Natrium Ascorbyl Phosphate
water-soluble, stable vitamin C derivative and excellent antioxidant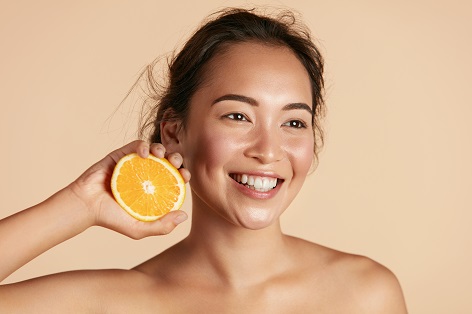 © puhhha/adobeStock
Sodium ascorbyl phosphate increases collagen synthesis similar to ascorbic acid and repairs the collagen structure. It is a powerful antioxidant that eliminates free radicals and prevents lipid peroxidation.
With an antimicrobial effect, it avoids inflammation and inhibits the formation of edema.
It works well for skin lightening and gives a beautiful, even skin tone.
It also acts as a stable precursor to vitamin C, which ensures a constant supply of vitamin C.
Natrium Ascorbyl Phosphate
Cosmetic benefits
esterified derivative of Ascorbic Acid
penetrates into the skin and shows better efficacy than pure Ascorbic Acid
decreases the generation of melanin by inhibition of tyrosinase activity
acts as an antioxidant
decreases wrinkle progression
reduces fine lines
improves skin lightening
improves radiance and an even skin tone
increases collagen production
reduces and repairs sun damages on the skin
Product characteristics
| | |
| --- | --- |
| Article-Nr. | 7307 |
| INCI | Sodium Ascorbyl Phosphate |
| Compliance | |
| Appearance, odour | white to almost white powder with no smell |
| Solubility | |
| Use concentration | |