Troxerutin
naturally occurring flavonol extracted from Sophora japonica buds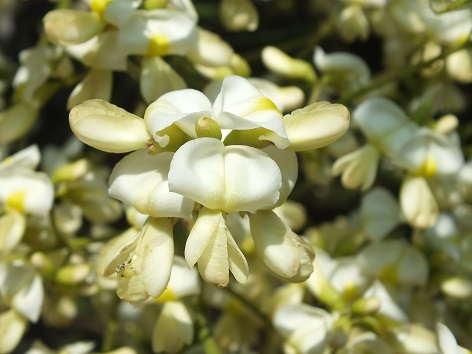 © Roman Kutsekon/shutterstock
Troxerutin, naturally occurring flavonol, a type of most stable flavonoid extracted from Sophora japonica buds. Troxerutin is a hydroxyethylrutoside derived from Rutin in a half synthetic process. Flavonoids are polyphenolic compounds that are present in most fruits and vegetables.
It is widely used in cosmetics, pharmaceuticals, functional foods, water-soluble beverages, and health supplements, and enhances the absorption of vitamin C.
Troxerutin is an effective antioxidant and anti-inflammatory agent and also has an antibacterial effect. It improves microcirculation and helps promote new angiogenesis.
Suitable for: Skin and body care products, sun care and after sun cosmetics, cosmetics for the legs
Troxerutin
Cosmetic benefits
is one of the most stable bioflavonoids
anti-inflammatory
enhances the absorption of Vitamin C
improves microcirculation
promoting new angiagenesis to promote collateral circulation
increases capillary resistance and reduce capillary permeabillity
antibacterial
Product characteristics
| | |
| --- | --- |
| Article-Nr. | 7293 |
| INCI | Troxerutin |
| Compliance | |
| Appearance, odour | yellow-green crystalline powder |
| Solubility | soluble in water, pentylene and propylene glycol, slightly soluble in ethanol |
| Use concentration | 0.1 - 2 % |