ViaPure® Boswellia Green
lipophilic extract from the resin of Boswellia serrata, a highly-purified, multi-functional active for sensitive and mature skin, COSMOS-compliant.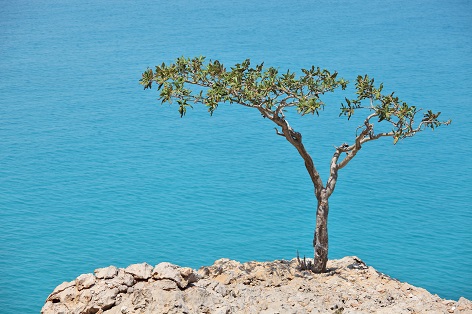 © Vladimir Melnik/Fotalia
ViaPure® Boswellia Green reduces acute inflammatory reactions by preventing the release of leukotriene B4 and elastase from activated neutrophils.
It improves skin firmness by inhibiting elastase release and elastase activity. ViaPure® Boswellia Green modulates the barrier function by inhibiting desquamation by inhibiting cathepsin D.
Main activity: Reduces acute inflammatory reactions, improves skin firmness, modulates the barrier function.
ViaPure® Boswellia Green
Cosmetic benefits
lipophilic extract from Boswellia serrata resin
contains min. 65 % Boswellic acids
soothing
firming
inhibits elastase
improves skin barrier function
COSMOS approved
NATRUE certified
Product characteristics
Article-Nr.
7308
INCI
Boswellia Serrata Resin Extract
Compliance

COSMOS

NATRUE

Appearance, odour

pale yellow to off white powder with characteristic odour

Solubility
oil soluble
Use concentration
0.1 - 0.2 %