ViaPure® Hops
plant extract out of aerial bracts (cones) from hops (Humulus Lupulus)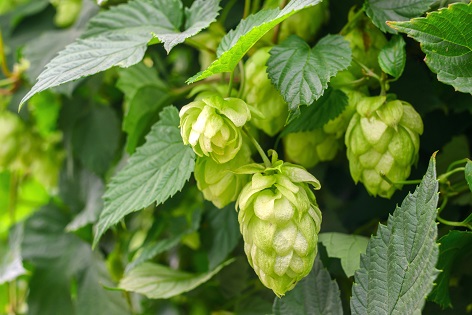 © DiViArts/adobeStock
ViaPure® Hops is a lipophylic plant extract out of aerial bracts (cones) from hops (Humulus Lupulus), that contains min 25 % Dihydro-iso-alpha-humulone in linoleic and linolenic acid.
ViaPure® Hops is particularly suitable for very sensitive and atopic skin, for irritated and chronically inflamed skin, for spider veins and dark circle under the eyes.
Can be used in all anti-aging products, soothing creams, rosacea creams, couperose creams and cosmetics against spider veins.
ViaPure® Hops
Cosmetic benefits
• CO2 extract from Humulus lupulus (Hops)
• contains min. 25 % dihydroiso-α-humulones
• prevents buildup of spider veins
• soothing
• prevents dark circles
Product characteristics
| | |
| --- | --- |
| Article-Nr. | 7271 |
| INCI | Humulus Lupulus Extract, Linoleic Acid, Linolenic Acid |
| Compliance | |
| Appearance, odour | dark amber oil with sharp pungent odor |
| Solubility | soluble in oil |
| Use concentration | 1.0 % |