ViaPure® Rice
Highly concentrated rice bran extract (Phytic Acid)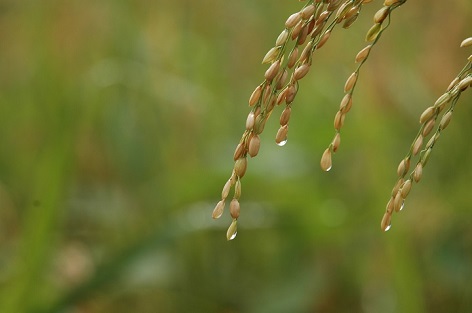 © Andreas Steinhauer/Fotalia.com
Rice bran and rice bran extracts have been used for many years to improve skin health, ranging from skin brightening and moisturizing to soothing allergic reactions. Rice bran in general consists of many components including oils, steroidal compounds and B-complex vitamins.
Phytic acid has many biological activities, including acting as an anti-oxidant, metal chelator and skin-tone lightener. Additionally, ViaPure® Rice, phytic acid, has been shown to improve desquamation via chemical exfoliation.
Suitable for: lotions, moisturizers, scrubs.
ViaPure® Rice
Cosmetic benefits
dried water extract of rice bran
contains min. 90 % phytic acid (known as inositol hexaphosphate, IP6)
more effective exfoliator than glycolic acid
increase cell turnover
desquamation
skin-tone lightening
antioxidant
chelation
COSMOS approved
NATRUE certified
Product characteristics
Article-Nr.
7282
INCI
Oryza Sativa Bran Extract
Compliance

COSMOS

ECOCERT

NATRUE

Appearance, odour

white powder with a typical smell

Solubility
water soluble
Use concentration
max. 1.0 %