Cupuacu Butter (deodorized)
the superfruit of the rainforest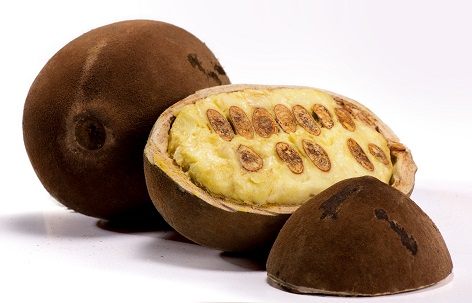 © diogoppr/iStock
Cupuacu Butter (deodorized) is a natural butter with a unique composition of fatty acids, 30% stearic acid, 2% phytosterols and a high melting point (30 ° C).
The product has exceptional water absorption capacity (440%) and and sensorical enhancement.
It is suitable for sun protection, after-sun care, anti-aging, decorative cosmetics, skin care, skin protection and is ECOCERT approved.
Cupuacu Butter (deodorized)
Cosmetic benefits
Cupuacu Butter is extracted from the seeds of the brazilian tree theobroma grandiflorum
rich in phytosterols, regulating the balance and activity of lipids in stratum corneum
strong anti-inflammatory, cares dry and damaged skin, repairs skin barrier
excellent emollient properties, facilitates natural humidity and elasticity of skin
prevents drying and wrinkle formation
extremely high water absorption capacity of 440 % thus an excellent plant alternative to Lanolin (250 %)!
builds up a protective film on hair, smoothes and moistures hair, leading to better combability and shiny hair
improves tensile strength of bleached hair
cares dry lips
antioxidant
melting point 25 - 35°C
COSMOS approved
NATRUE certified
Product characteristics
Article-Nr.
7316
INCI
Theobroma Grandiflorum Seed Butter
Compliance

COSMOS

NATRUE

Appearance, odour

white to beige butter with characteristic smell

Solubility
oil soluble
Use concentration
2.0 - 5.0 %