Konjac Mannan 1.0 SP PHE
Natural and inexpensive thickener and moisturizer, paraben free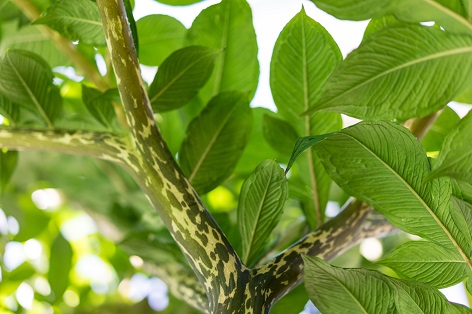 © DESIGNOSAURUS/iStock
Konjac Mannan 1.0 SP PHE comes from the konjac root (also devil's tongue, bot. Amorphophallus konjac) - known in China as »Ju Ruo« and in Japan as »Konyaku«. The polysaccharides act primarily as thickeners, but at the same time moisturize the skin.
As a natural, film-forming thickener, the Konjac Mannan 1.0 SP PHE solution can be processed with other natural thickeners to form a non-sticky care gel.
This product is free of parabens.
Konjac Mannan 1.0 SP PHE
Cosmetic benefits
low cost glucomannan solution obtained from the Asiatic tuber Amorphophallus Konjac
min. 0.7 % polysaccharides
natural thickener and viscosity enhancer
improves skin hydration
forms a protective film on the skin
can be worked in up to 90°C
shows high pH-stability (2 - 7)
free of parabens
Product characteristics
| | |
| --- | --- |
| Article-Nr. | 2039 |
| INCI | Aqua, Glucomannan or Amorphophallus Konjac Root Extract |
| Compliance | |
| Appearance, odour | nearly clear to opaque, strong viscous solution with a slight smell |
| Solubility | water soluble |
| Use concentration | 1 - 20 % |