Peptidox® P
Acetyl Hexapeptide-8 (pure Powder) for smoothing wrinkles in all visible areas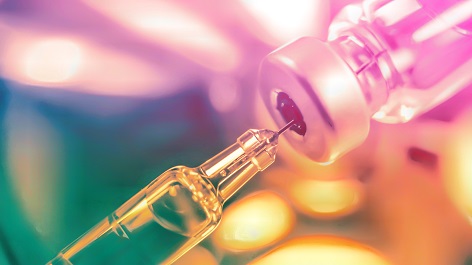 © Amornrat Phuchom/iStock
Peptidox® P - the acetyl hexapeptide-8 (pure powder) for smoothing wrinkles in all visible areas.
It removes deep lines or wrinkles and is a safer, cheaper and milder alternative to botulinum toxin and is particularly suitable for high-quality cosmetics, e.g. in creams or lotions.
Peptidox® P visibly improves the skin's elasticity by building up collagen and decreases wrinkle progression.
Peptidox® P
Cosmetic benefits
synthetic, acetylated multi peptide, also known as Acetyl Hexapeptide-3
sequence of six (hexa) organic amino acids in L-form (Ac-EEMQRR-NH2)
pure powder
non-toxic molecule that mimic the action of BoNTs (Botulinum neurotoxins)
reduces wrinkles: 0.001 % Peptidox® P (cream) decreased wrinkle volume up to of 34.28 % after 56 days, wrinkle area up to 32.61 % and wrinkle ratio up to 33.35 % (overall >30.2 % more effective than benchmark)
improves skin elasticity: 0.001 % Peptidox® P (cream) increased skin elasticity up to 10.03 % after 56 days (similar to benchmark)
decreases wrinkle progression
Product characteristics
| | |
| --- | --- |
| Article-Nr. | 7325 |
| INCI | Acetyl Hexapeptide-8 |
| Compliance | |
| Appearance, odour | white powder |
| Solubility | water soluble |
| Use concentration | 0.001 - 0.05 % |