Ursolic Acid Na-Salt natural
extracted from the leaves of Eriobotrya japonica and Olea Europaea - the anti-ageing active ingredient!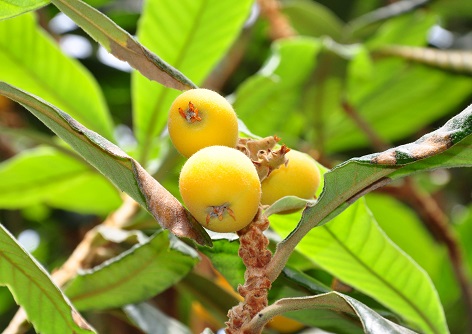 © Alois/Fotalia
Ursolic acid is an effective and strong anti-irritant antioxidant that is extracted from the leaves of Eriobotrya japonica (Loquat) (70%) and Olea Europaea (30%) and is the anti-aging ingredient in general!
Ursolic acid inhibits elastase and therefore improves the elasticity of the skin. It stabilizes liposomal membranes by regenerating of the collagen bundle structure, leading to a smooth skin with less wrinkles. Ursolic acid has an even stronger anti-inflammatory effect than glycyrrhizinic derivatives.
Suitable for: such as day creams, face masks, anti-aging / anti-photoaging preparations, skin-soothing products, sun protection, after-sun and after-shave products.
Ursolic Acid Na-Salt natural
Cosmetic benefits
pentacyclic triterpene acid from Eriobotrya japonica and Olea Europaea leaves
contains 65 - 80 % ursolic acid sodium salt and 20 - 30 % oleanolic acid sodium salt
anti-inflammatory
anti-photoaging
inhibits elastase
anti-microbial
repairs collagenfibre bundle structure
NATRUE certified
Product characteristics
| | |
| --- | --- |
| Article-Nr. | 7278 |
| INCI | Sodium Ursolate, Sodium Oleanolate |
| Compliance | NATRUE |
| Appearance, odour | white powder |
| Solubility | soluble in pentylene glycol and propylene glycol |
| Use concentration | 0.1 – 0.3 % |