Hyaluronic Acid Solution Triple 1.5%
aqueous solution of Hyaluronic acid with three different molecular weights – Simply the best combined!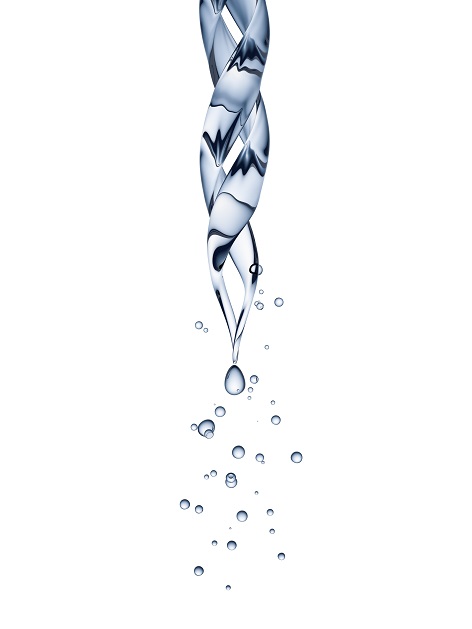 © Lotus_studio/Shutterstock
Hyaluronic Acid is the most hydrated biopolymer known. In living tissues it serves as a connective tissue organizer and water holding substance.
Our Hyaluronic Acid Solution Triple 1.5% COS is a combination of 3 Hyaluronic Acids with different molecular weigths, each 0.5% (SMW, LMW, VLMW).
It provides intensive moisture and figths against wrinkels. It's suitable for various applications like anti-aging, skin care, sensitive care, after shave care, after sun care and is Cosmos approved.
Hyaluronic Acid Solution Triple 1.5% in use
Cosmetic benefits
aqueous solution of Hyaluronic acid with three different molecular weights
0.5 % Hyaluronic Acid Na-Salt SMW, standard molecular weight
0.5 % Hyaluronic Acid Na-Salt LMW (HySilk), low molecular weight
0.5 % Hyaluronic Acid Na-Salt VLMW (HyActive), very low molecular weight
improves skin hydration significantly and sustainable
optimizes desquamation
improves skin texture through optimization of proteases conditions
reduces TEWL
normalizes sebum production
improves skin barrier function
improves skin thickness
improves skin elasticity and structure
reduces wrinkles
COSMOS approved
NATRUE certified
Product characteristics
Article-Nr.
3300
INCI
Aqua, Sodium Hyaluronate
Compliance

COSMOS

NATRUE

Appearance, odour

clear viscous solution with slight smell

Solubility
water soluble
Use concentration
0.2 - 10 %